Meet Our Team
The team at Maryville Family Dentistry is excited to meet you and your family. You will find a warm and friendly group of professionals that will accommodate your needs and make you feel like part of our dental family. Along with making you feel comfortable at our office our team members are up-to-date on the latest dental technology and techniques. You can learn more about our team members below and if you would like to schedule your dental appointment in Louisville, Kentucky, give us a call at 502-955-6134 today.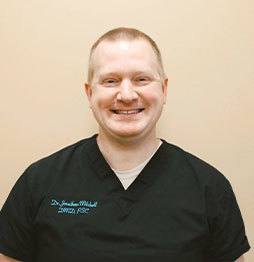 Jonathan Mitchell, DDS
Dr. Jonathan Mitchell earned his Bachelor of Science in biology from the
University of Louisville
in 2012, where he also received his Doctor of Dental Surgery degree. He has been practicing in our area since April of 2017. He is a member of the
American Dental Association
, the
Kentucky Dental Association
, the
Louisville Dental Society
and the East End Study Club. He attends monthly study club meetings, two to three dental society meetings each year, along with multiple online courses. He strives every day to improve his patients' oral health in a light and comfortable atmosphere and help his patients achieve their ideal smiles.Dr. Mitchell and his wife, Kris, have five children. When he is not working, he enjoys University of Louisville athletics, coaching his children's sports teams including soccer and being a part of their activities.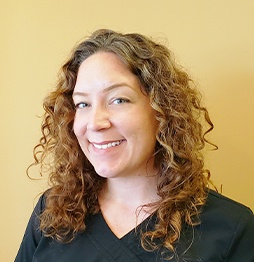 Tiff'nni – Office Manager
Tiff'nni is a 2009 graduate of the
American Red Cross
Dental Assisting program and is currently working on her pharmaceutical degree. She joined our team in July 2020. She shines when it comes to insurance and receivables, and if you have questions about benefits, Tiff'nni is your gal! She enjoys laughing with her team members through difficult situations and continuing to build on her goals.Away from the office, Tiff'nni enjoys woodworking, playing board games, and eating delicious food. With her love by her side, Tiff'nni always looks forward to taking their three children camping during the summer.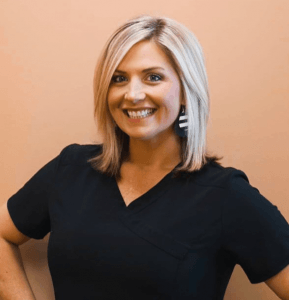 Dana – Expanded Duties Dental Assistant & Front Office Assistant
Dana started her dental career at Maryville Family Dentistry in June 2020. She attended
Jefferson Community and Technical College
from 2001 to 2003.Patient education is Dana's favorite part of her job. She firmly believes that patients need to understand how their overall health is often a reflection of their oral health, and she also understands that a patient's anxiety can be reduced if they know why the need a particular dental treatment. She always makes herself available to answer clinical question, discuss financial options and explain treatment plans and needs.Dana is grateful to work for a kind, hard-working doctor. She is surrounded by an enthusiastic team and the most advanced technology. For Dana, dentistry is a team sport. When you have a great coach and team, the best equipment, the goal of providing an outstanding patient experience is the ultimate outcome!Dana's family is the biggest joy in her life. She and her husband have three daughters and spend most of their free time outdoors. Their girls play multiple sports and softball is the major hobby that they enjoy together. They also like visiting parks where they can hike and enjoy nature. Dana and her family also look forward to fishing, using their pool and playing board games.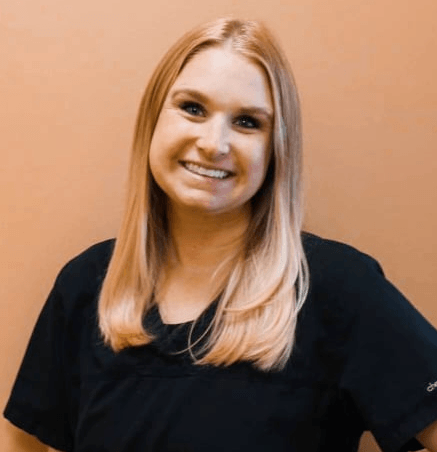 Holly – Dental Hygienist
Holly graduated with honors from
Bluegrass Community and Technical College
in 2011 with an associate degree in dental hygiene. She has been in the dental field since 2003 as an assistant and a front-desk administrator, and joined Maryville Family Dentistry in June 2020.Holly does her best to bring a fun attitude to work with her every day. She likes for her patients to know that they are part of the family and that they are getting the best care possible. She loves the fact that ours is a high-tech office with an outstanding dentist, a staff that is amazing to work with and that really cares for their patients and each other.Holly has been married to a wonderful man since 2016 and they have two children, two large dogs and one cat. Her family has a pontoon boat that they like to take out as much as possible during the summer. They usually frequent Taylorsville lake for the day or they spend weekends on Nolin Lake. They also love to travel to nearby places such as Gatlinburg a few times a year and they take a beach trip to Florida every June.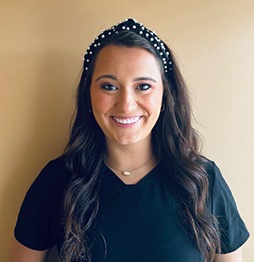 Payton – Dental Hygienist
Payton attended the Unviersity of kentucky from 2016 – 2018 for prerequisites. She started at the University of Louisville dental school in fall of 2018 and graduated with a Bachelor of Science in dental hygiene in 2020. Payton loved going to the dentist as a child and wants to give her patients the same experience she received. She enjoys learning new techniques in dentistry and continuing her dental education. Payton cherishes the time she has with patients and hopes they leave the dental office feeling comfortable and a little more at ease.Payton grew up in Hillview and is excited to be back. She is engaged to her high school sweetheart, Josh, and they are getting married in June 2023. Payton is a beauty enthusiast and loves makeup. She also loves going out to eat and spending most summers at the lake.Payton cannot wait to meet you!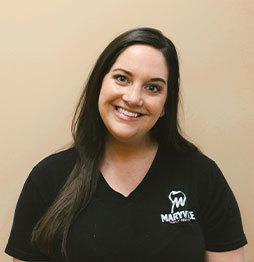 Samantha – Dental Hygienist
Samantha has been a part of our team since August of 2016. She earned her Bachelor of Science in dental hygiene at the University of Louisville. Her favorite part of working at Maryville Family Dentistry is forming relationships with her patients and helping build people's confidence and she really enjoys working with her fellow team members.Samantha and her husband Matt have two cats Zoe and Jude. As a foodie, Samantha enjoys trying new restaurants and drinking wine. She also looks forward to going to the movies.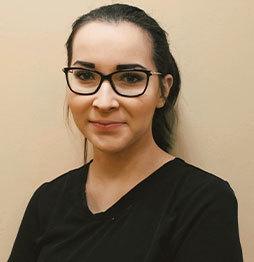 Ashley – Expanded Duties Dental Assistant
A 2018
Medquest College
graduate, Ashley became a part of Maryville Family Dentistry in June 2019. She is organized and always on time for work and helps keep our office in the public eye through social media. She appreciates the way that we are all like family and thinks that our office is one of the best in the area with the most caring people in the field. Seeing patients smile makes her happy and knowing that she helped them get their smile back warms her heart! She enjoys anything car-related, including car shows and car meets. She also likes to spend her free time watching movies and riding her motorcycle.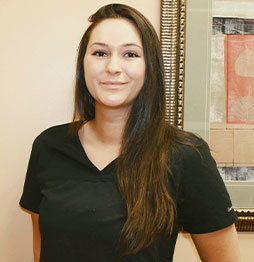 Darian – Expanded Duties Dental Assistant
Darian graduated from
Medquest College
and joined our team in 2019 and. She does her best to provide excellent care to her patients, and loves her sweet and helpful co-workers. She has a son, Cassius, and a daughter Mariah who are her little sweeties, and one nephew, Justin. Away from the office she enjoys movie nights with her babies.